User Setup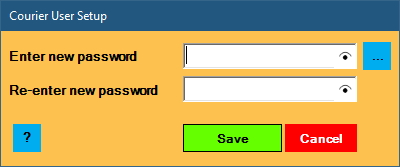 This window appears when you do either of the following:
login to Courier for the first time
change your master password
Each Windows user (logon ID) has its own Courier workspace containing the user's items and settings. For reference Courier shows the Windows logon ID and computer name in the title bar.
Enter a new master password then click "Save" to continue.
Tip: click the blue "…" box to open the password designer tool.
---
Click here for the knowledgebase index.